About STA
Our Purpose
Sauratown Trails Association, Inc. is a non-profit trails organization formed in 1988. STA members are avid nature and trail lovers dedicated to promoting, creating and maintaining horseback and hiking trails in Stokes and Surry counties of North Carolina.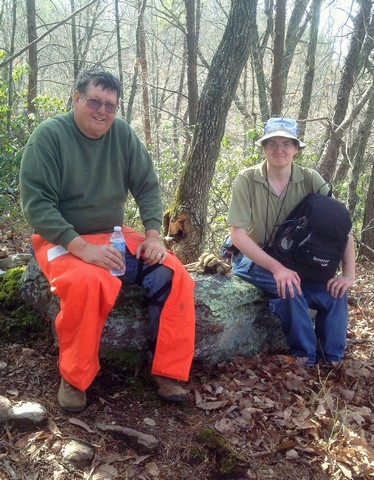 Bob and Steve taking a work break
Recreational trails are diminishing at an alarming rate. STA invites all horseback riders and hikers who believe in preserving and expanding our trails to join STA. Membership is available to individuals over 18 and to families. Individual dues are $15. per year. Family dues are $25. per year. When you finish completing the application, you can pay your membership dues using the PayPal button.

If you need to contact someone regarding the Sauratown Trails or the Association, email Phil Barber current STA President. Our mailing address is Sauratown Trails Association, PO Box 42, Tobaccoville, NC 27050
STA Officers For 2024
President: Phil Barber
Vice President: Linda Welborn
Secretary: Emily Grogan
Treasurer: Beverly Duval
3 Yr. Director: Jennifer Thomas
2 Yr. Director: Sue Flynn
1 Yr. Director: Joanne Hepler
Liason: Steven Mierisch
Past President:

Helena George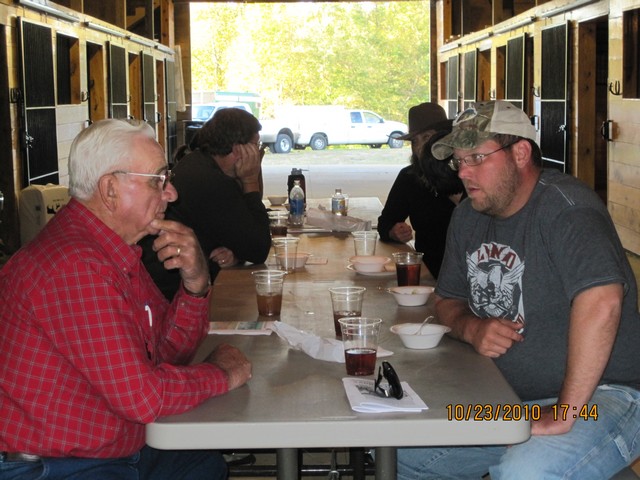 Landowner Chicken Stew at Mountain Trail Stables