Trail Markers & Signs
Single Dots
A single dot on a tree indicates you are on the trail and to travel straight ahead. Look for these as you travel along. They can be either white or blue and many (but not all) have a number on them to indicate what trail section you are on.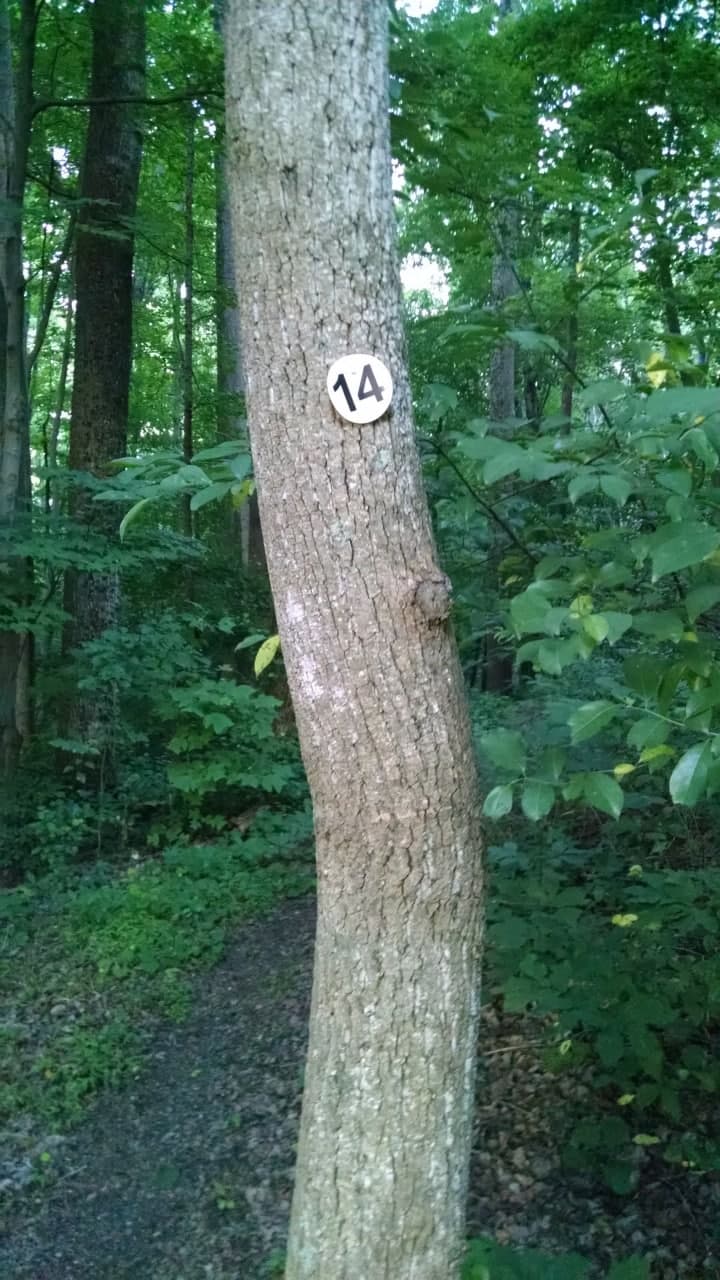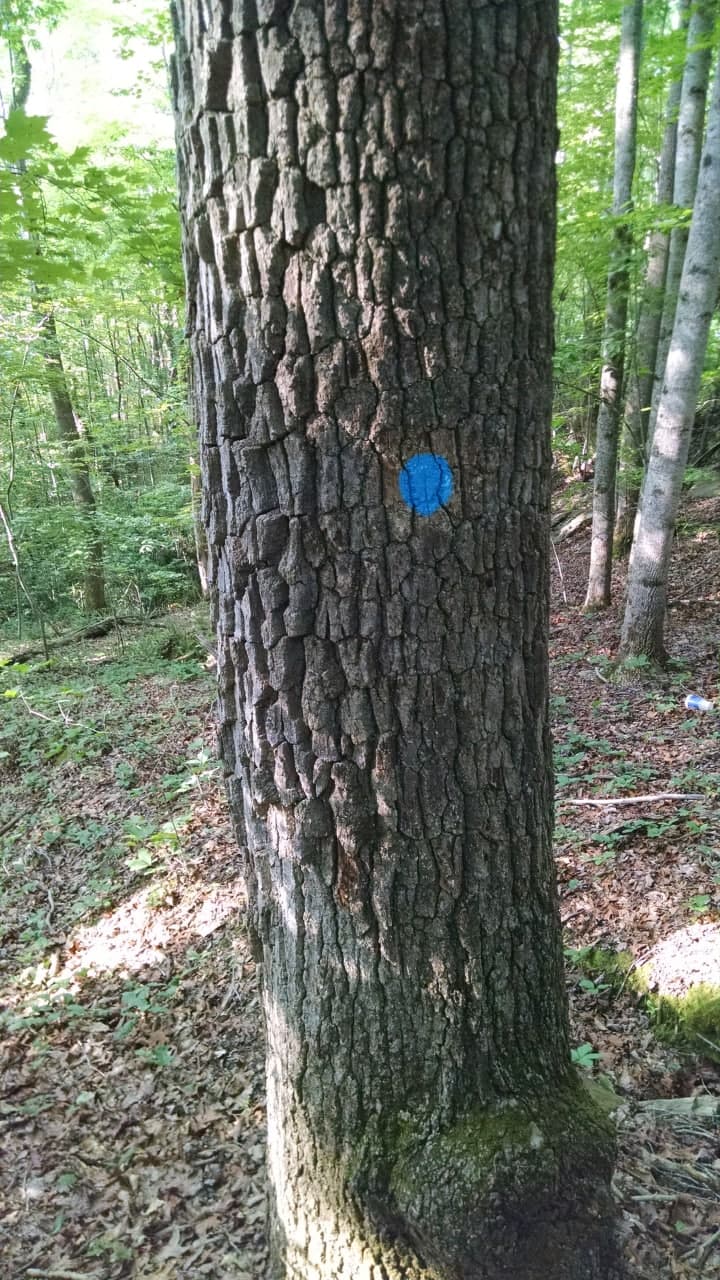 Double dots
If you see 2 dots together on a tree it means the trail makes a turn. The dots can be blue or white. The upper dot indicates the direction of the turn. You may also see rectangular yellow signs with our Association Logo and a directional arrow on them to indicate where to go.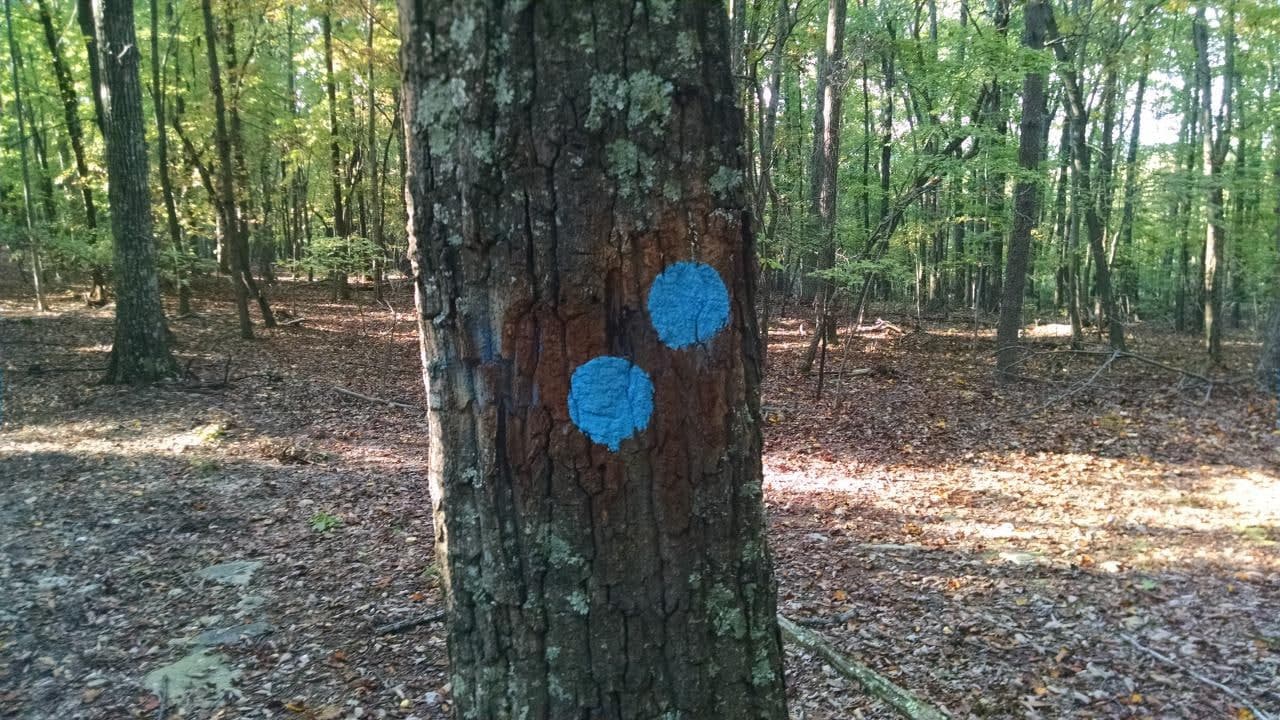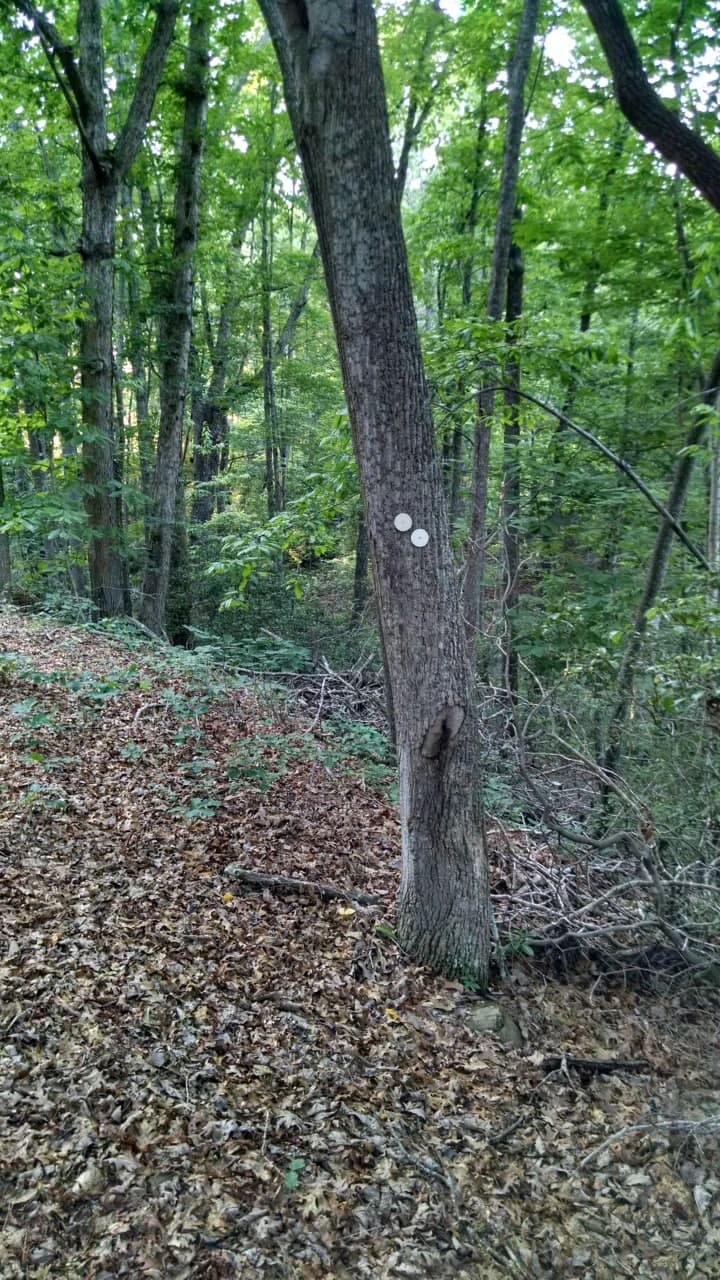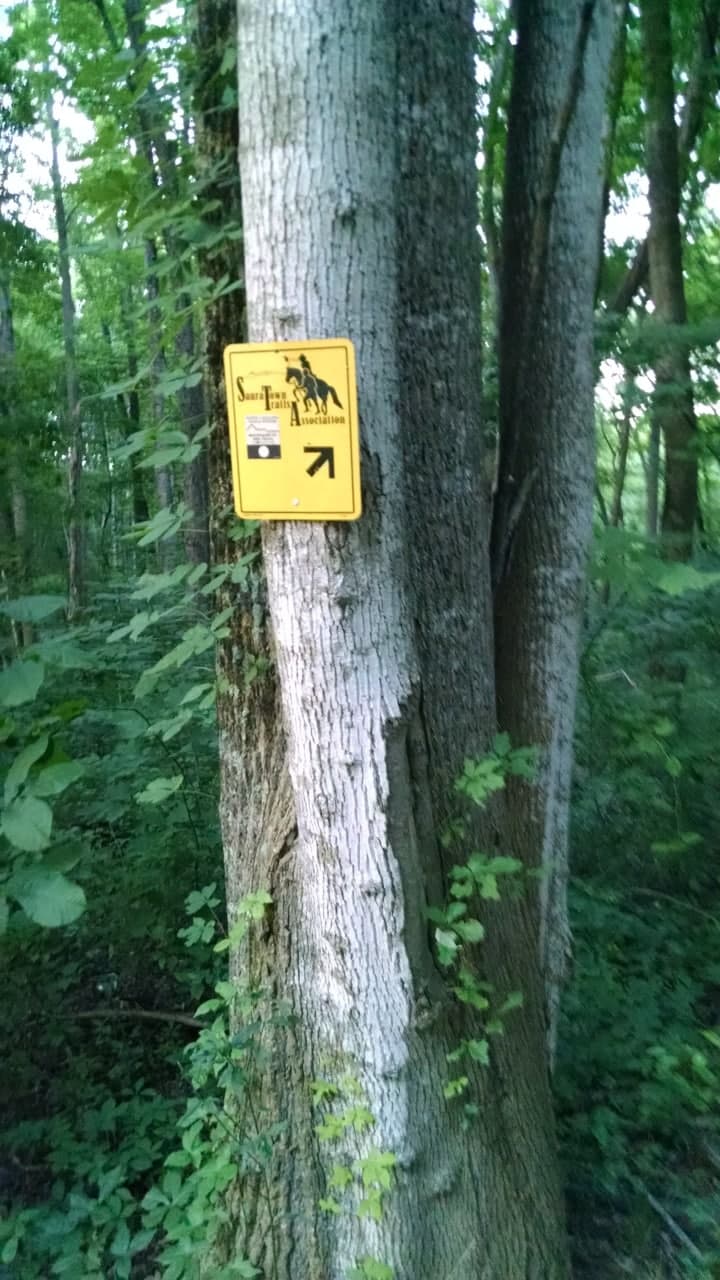 Entrance signs
These signs will either be brown or yellow on a wooden post or tree at the trail section entrances. The brown signs have a number at the top to tell you the trail section and the number below indicates the mileage of the trail. Some of the yellow entrance signs will have the section number posted above it.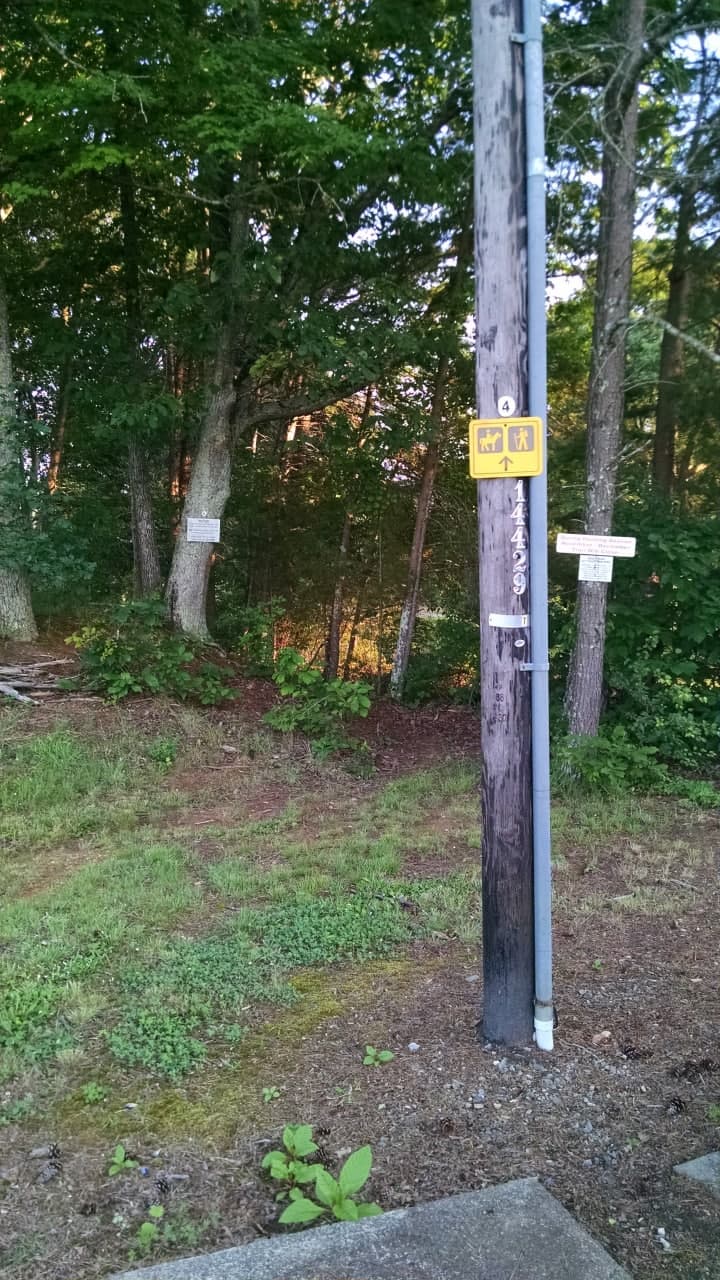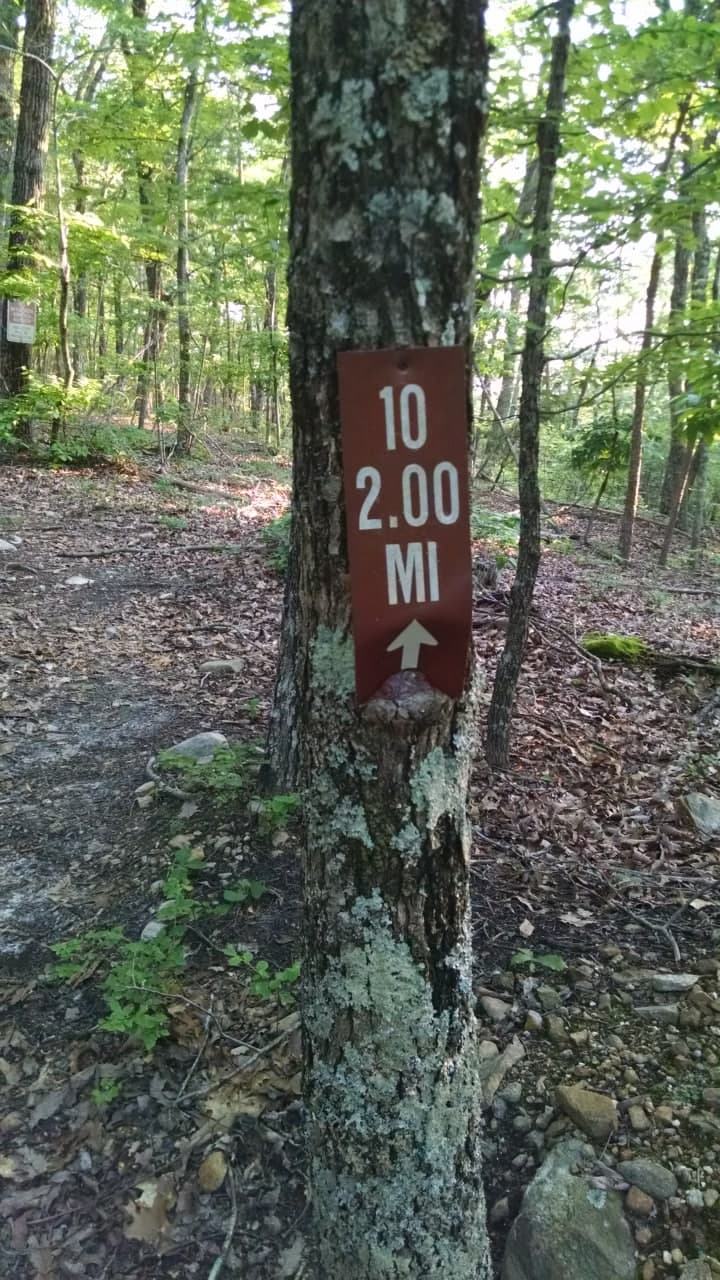 Brown Carsonite markers
You may also see brown carsonite markers indicating STA and Mountains To Sea Trail of which the Sauratown Trail is a part of.